Close-ups of Belle Plain Camp
The top left image shows that the site of the hill is crowded with tents, many of them probably make-shift. On the top of the rise are the silhouettes of what are likely prisoners.
The top right image is a vertical slice enlargement that shows more of the shelters, though no men can me made out in the image. (continued below picture)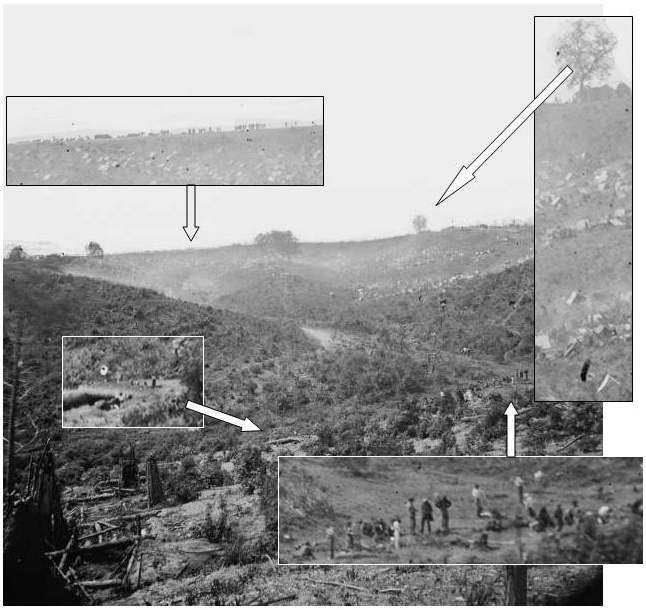 The bottom left image is of the small bridge described in the books narrative.
The narrative also states, "Farther to the right is a group of Union soldiers." I'm not sure how the editor in the early 1900's determined that they were Union soldiers, but it sure looks to me as though it is a group of men in varying stages of undress, taking advantage of the the stream to bathe and possibly wash what little apparel they had.

visits to this page.
Page last revised05/24/2006