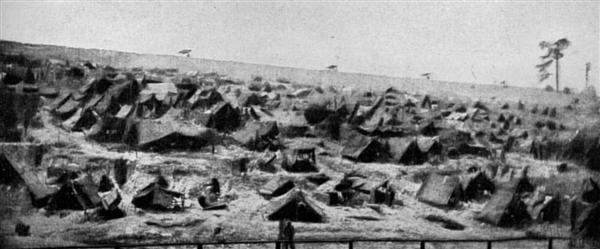 Where the Prisoners Longed to be Exchanged
This view of Andersonville, though not taken at the time when the prison was most crowded, gives some idea of the conditions. Practically no room was left for streets, though there was an opening for the wagons carrying rations. This was ironically called "Broadway."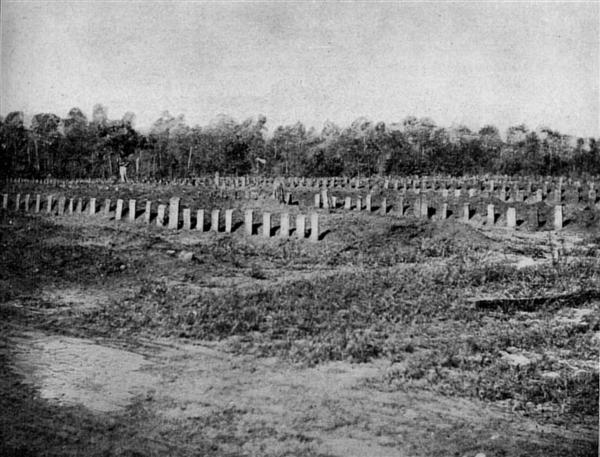 The Cemetery at Andersonville Prison
The failure of negotiations for exchange of prisoners in 1864 was responsible for many of these rows of prisoners' graves.