Caught!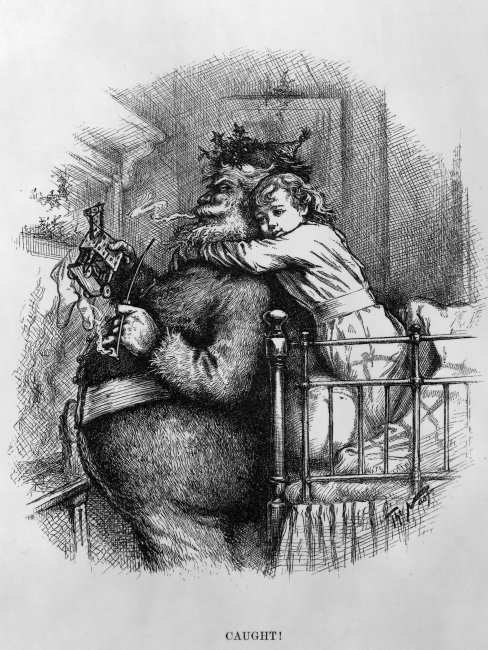 Girl in bed with arms around the neck of Santa Claus, who is holding a toy.
1 print : wood engraving.
created: Harper & Bros., c1892; Thomas Nast
Illus. in: Christmas drawings for the human race / Thomas Nast. New York : Harper & Brothers, printers & publishers, c1899, p. 35.
This image cropped and digitally enhanced, 12/14/2005 © MpG
Public domain digital file from image available at loc.gov:
visits
created 12/29/2005
updated 08/03/2006