pddoc.com > reflets home > Edwin Forbes
The Civil War Art of Edwin Forbes
Confederate troops, under the command of General Stonewall Jackson, burning the bridge over the north fork of the Shenandoah River, June 4, 1862.
Illus. in: Frank Leslie's illustrated newspaper, v. 14, no. 353 (1862 July 5), p. 240.
print : wood engraving
from Library of Congress http://lcweb2.loc.gov/pp/pphome.html


Three image sizes are provided for use by our visitors.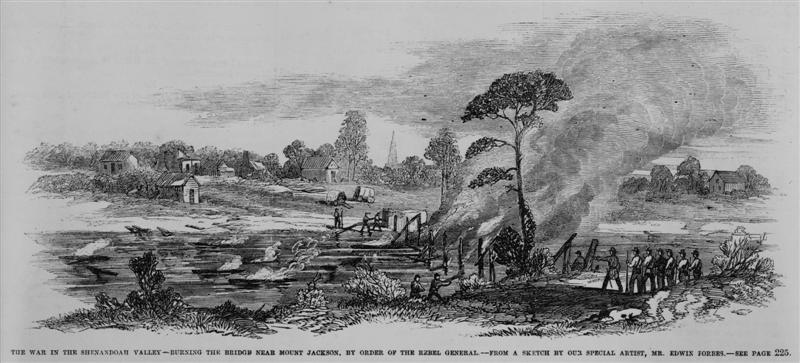 visits since 12/03/2005.
Page updated 05/24/2006