Sunset Trailer Camp, San Diego, California.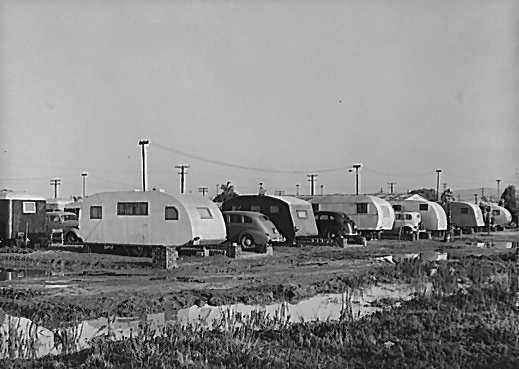 The majority of the workers who have come into San Diego are apparently living in trailers.
The county passed stringent sanitary laws when migratory agriculture workers came into the section some years ago and these laws prevent the Hooverville type of settlement.
Rent for trailer space here is ten dollars per month with electricity and sanitary facilities, including showers and toilets, furnished.
December 1940
Source: Farm Security Administration - Office of War Information Photograph Collection; Library of Congress Prints & Photographs Online Catalog (PPOC)
visits
created 11/29/2005
updated 05/24/2006