Production — Table-top jig for sides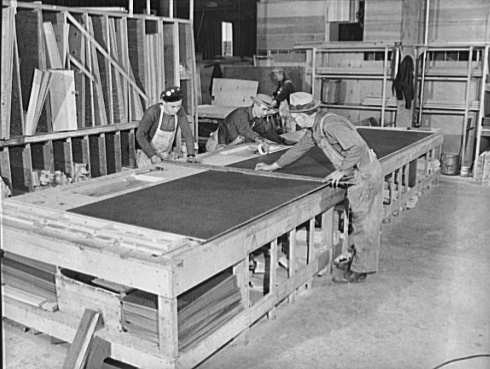 The side of a war housing trailer nears completion on a table-top jig at Western Trailer Company's plant in Los Angeles.
Exceptional strength is secured through built-up construction of Masonite over plywood with a casein bond. The side is secured to spacers with drive screws.
April 1942
Source: Farm Security Administration - Office of War Information Photograph Collection; Library of Congress Prints & Photographs Online Catalog (PPOC)
visits
created 12/04/2005
updated 05/24/2006