Production — A water supply system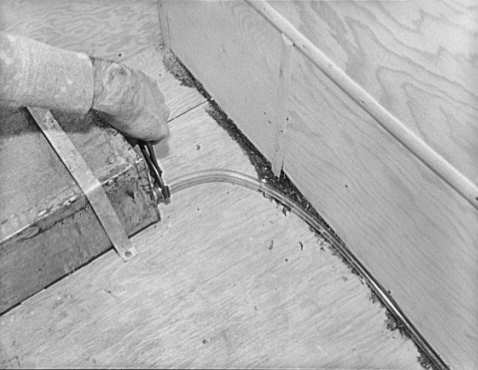 A water supply system is installed in a war housing trailer under construction at the Los Angeles plant of Western Trailer Company.
The transparent plastic tubing used for water lines bends readily, and may be sharply and permanently bent by the application of heat. It withstands normal city water supply pressures, but it is not suitable for hot water lines.
April 1942
Source: Farm Security Administration - Office of War Information Photograph Collection; Library of Congress Prints & Photographs Online Catalog (PPOC)
visits
created 12/04/2005
updated 05/27/2006