Production — heavy-duty stapling machine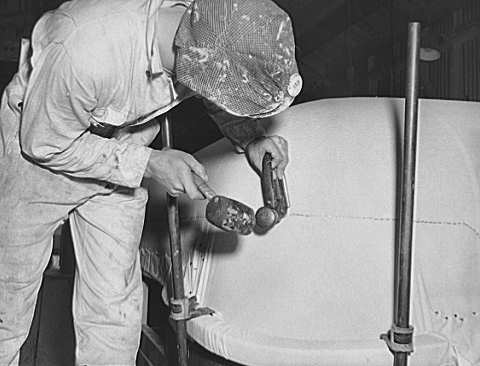 Many time-saving methods are employed in the making of war housing trailers at the Los Angeles plant of Western Trailer Company.
A heavy-duty stapling machine, for example, makes fast work of fastening the waterproof finish sheeting in place.
Later a decorative strip will cover the staple heads and the sheeting will be trimmed off flush with the lower edge of the strip.
April 1942
Source: Farm Security Administration - Office of War Information Photograph Collection; Library of Congress Prints & Photographs Online Catalog (PPOC)
visits
created 12/04/2005
updated 05/27/2006