Heavy wooden sawhorse support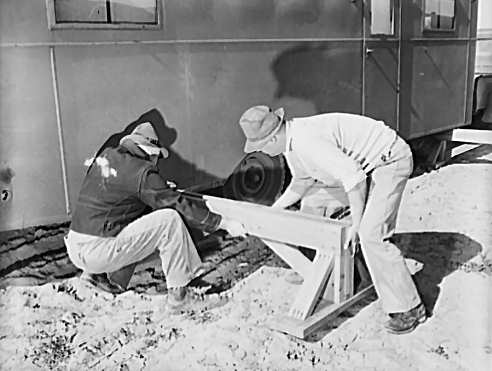 War housing. Lompoc trailer camp.
A war housing trailer in place at a Lompoc, California project. Electrical, water and drainage connections have been made.
Heavy wooden sawhorses are slipped under each end in line with main support of trailer floor, to permit removal of wheels and re-use of tires in delivering other trailers.
This trailer was made by Western Trailer Company of Los Angeles.
June 1942
Source: Farm Security Administration - Office of War Information Photograph Collection; Library of Congress Prints & Photographs Online Catalog (PPOC)
visits
created 11/30/2005
updated 05/24/2006