Production — Fitting the door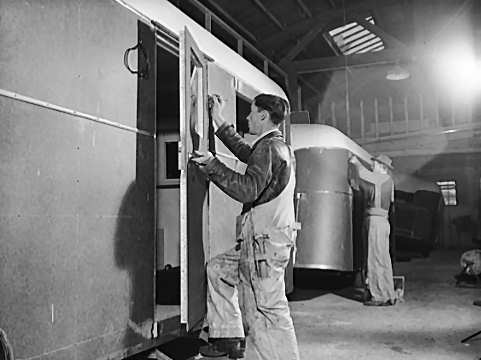 The trailer door is the last major assembly to be fitted to a war housing trailer at the Los Angeles plant of Western Trailer Company.
The worker in the background is installing clearance light fittings. The vehicle is now ready for the final paint job.
April 1942
Source: Farm Security Administration - Office of War Information Photograph Collection; Library of Congress Prints & Photographs Online Catalog (PPOC)
visits
created 12/04/2005
updated 05/27/2006