Production - Paper corners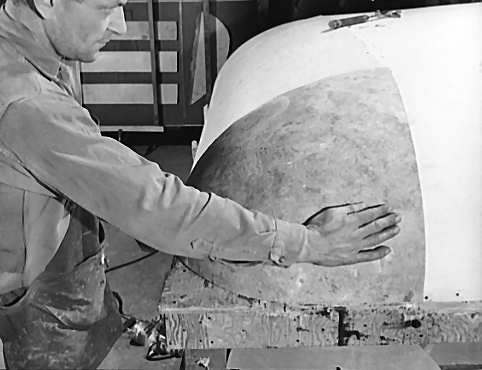 Paper replaces steel as material for rounded corners of house trailer tops.
These corners, made of successive layers of paper impregnated with a special hardening solution, have great structural strength and are light in weight. Easy installation is another valuable feature of the material as used in the making of war housing trailers at the Los Angeles plant of Western Trailer Company.
April 1942
Source: Farm Security Administration - Office of War Information Photograph Collection; Library of Congress Prints & Photographs Online Catalog (PPOC)
visits
created 12/04/2005
updated 05/27/2006