Production — Paper wheel wells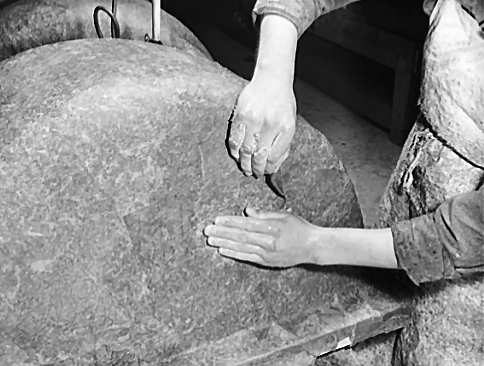 War housing trailers.
Paper replaces steel as material for trailer wheel wells at the Western Trailer Company's plant in Los Angeles.
The picture shows the close bond between successive layers of paper smoothed on over a forging mold. The secret of the final hardness and the strength of the material lies in the formula of the solution with which the paper is impregnated. Round corners of the trailer toes, formerly made of metal, are also made by this process.
April 1942
Source: Farm Security Administration - Office of War Information Photograph Collection; Library of Congress Prints & Photographs Online Catalog (PPOC)
visits
created 12/04/2005
updated 05/27/2006