Production — Floor laid over a chassis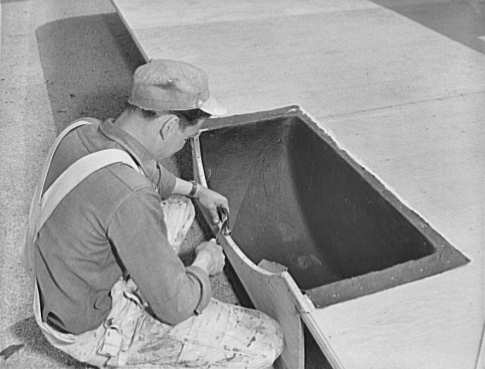 The floor of a war housing trailer is laid over a chassis in inverted position at the Los Angeles plant of Western Trailer Company.
This facilitates installation of wheel wells of paper plastic and painted with asphaltic preservative paint. Drive screws hold the plastic wheel well in place.
April 1942
Source: Farm Security Administration - Office of War Information Photograph Collection; Library of Congress Prints & Photographs Online Catalog (PPOC)
visits
created 12/04/2005
updated 05/27/2006