Production — Finished wheel well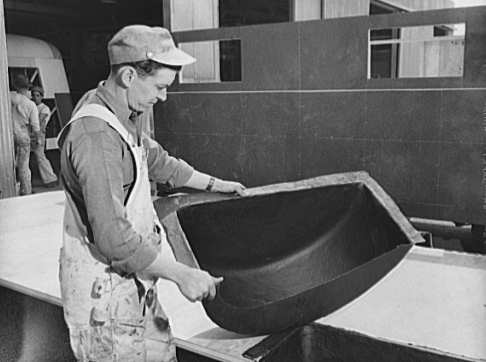 Paper replaces steel as material for trailer wheel wells at the Western Trailer Company's plant in Los Angeles.
Here, a worker shows a finished wheel well ready for installation. It is made of successive layers of paper impregnated with a hardening solution. The finished wells are covered with an asphaltic preservative paint.
April 1942
Source: Farm Security Administration - Office of War Information Photograph Collection; Library of Congress Prints & Photographs Online Catalog (PPOC)
visits
created 12/04/2005
updated 05/27/2006