Production — Lacquering small parts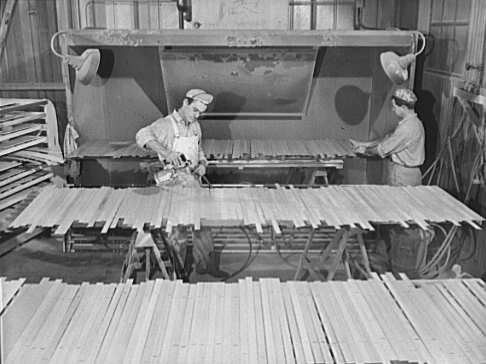 Trailers for war housing are built by mass production methods at the Los Angeles plant of the Western Trailer Company.
Workmen use spray guns to apply clear lacquer to hundreds of small parts before installation. The power exhaust in the background reduces fire and health hazards by drawing paint fumes away from the workers.
April 1942
Source: Farm Security Administration - Office of War Information Photograph Collection; Library of Congress Prints & Photographs Online Catalog (PPOC)
visits
created 12/04/2005
updated 05/27/2006