Production — Assembly line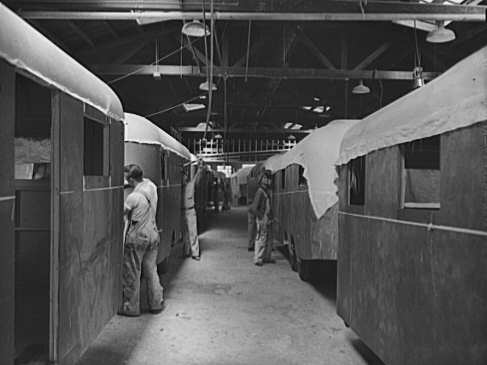 Assembly line of Western Trailer Company, Los Angeles, where many war housing trailers are made.
At the far end are the paintshop and bake oven.
This view represents approximately 1/4 of the assembly line.
Finishing operations are performed on another assembly line at the opposite side of the building.
April 1942
Source: Farm Security Administration - Office of War Information Photograph Collection; Library of Congress Prints & Photographs Online Catalog (PPOC)
visits
created 12/04/2005
updated 05/27/2006